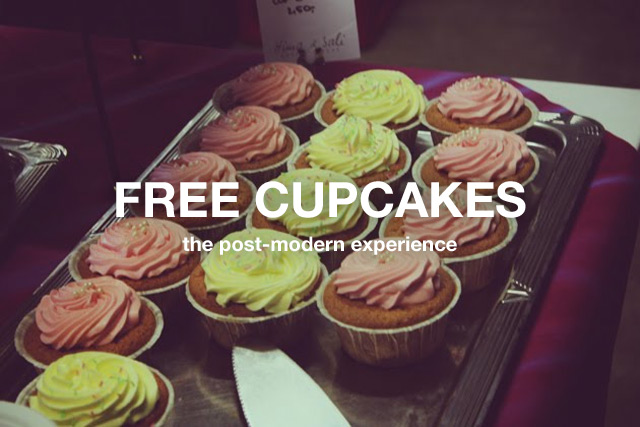 The culmination project for a college course on post-modern theatre.
Free Cupcakes!
May 2, 2012 at 7PM
8343 Creighton Avenue
Los Angeles 90045  (MAP)
A plethora of postmodern jargon all mixed up in one night of theatre, film, art, and song… There might even be cupcakes.
Featuring these artists:
Rainer Barrett
Michael Bernieri
Patrick Buchanan
Veronica Coe
Mara De La Rosa
Adam Dlugolecki
Julian Garcia
Jordanna Harris
Luc Hediger
Cale Honda
Steven Jones
Jenn Kirk
Julie Kocher
Joy Mamey
Melissa McIntosh
Nelia Miller
Vivian Miranda
Cha'nel Mitchell
Amanda Navarra
Nigel Neumeier
Tom Nieboer
Olivia O'Neill
Rachel Rosenstein
Molly Rotschild
Shayna Sorrentino
Arden Tse
Visit the Facebook Event Page for more info.