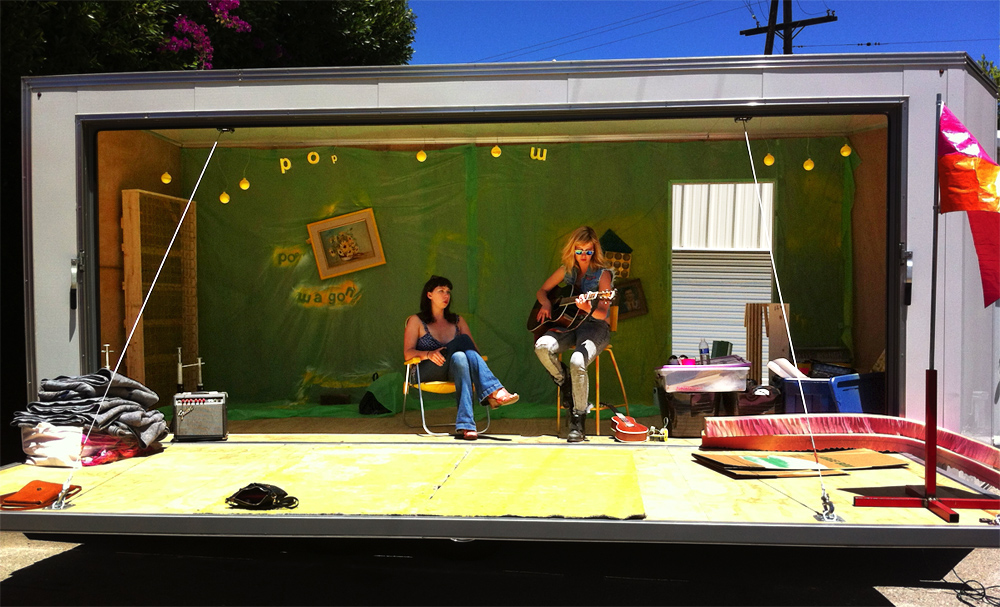 The Way-Down-Lows rehearsing on the Popwagon
---
On Saturday, June 3 at 8PM, the Popwagon will be making an impromptu appearance with our first-ever pop-up concert. We'll be parked somewhere on the 8800 block of Washington in Culver City. Listen for the acoustic stylings of Hard Sun and the melodious twangings of The-Way-Down-Lows.
Here's an idea: Hop on the Expo Line and take it to the brand new Culver City stop. Head West on Washington and enjoy some spontaneous music under the streetlights.
For updates on this fancy event, follow along on Twitter @TradeCityLA.