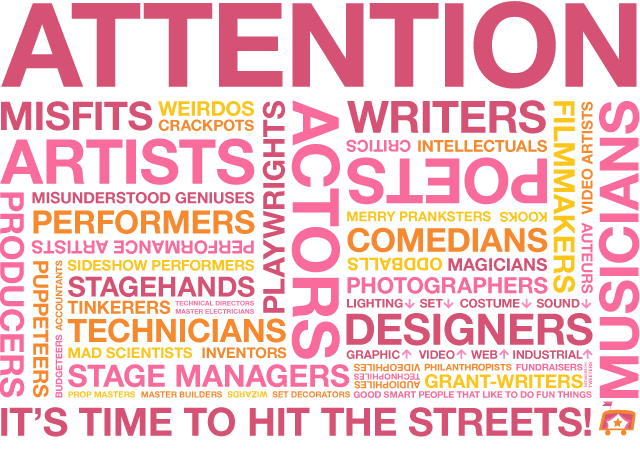 Hey Los Angeles artists!
We've started planning our first season of programming for the Popwagon. We really want to make this a community-driven project and a"vehicle" for all the great ideas zooming around in the minds of our fellow Angelenos. If you've got an idea for a project that would work well in a 20′x 8′ mobile space, fill out the submission form, and we'll do our best to figure out a way to bring it to the public.
Hey volunteers!
We're going to need some help getting the Popwagon rolling. If you've got some special skills, or if you're an enthusiastic, helpful kind of person, we'd love your help. Introduce yourself by filling out the submission form.
No matter what, be sure to follow us on Twitter and like us on Facebook to stay up to date.