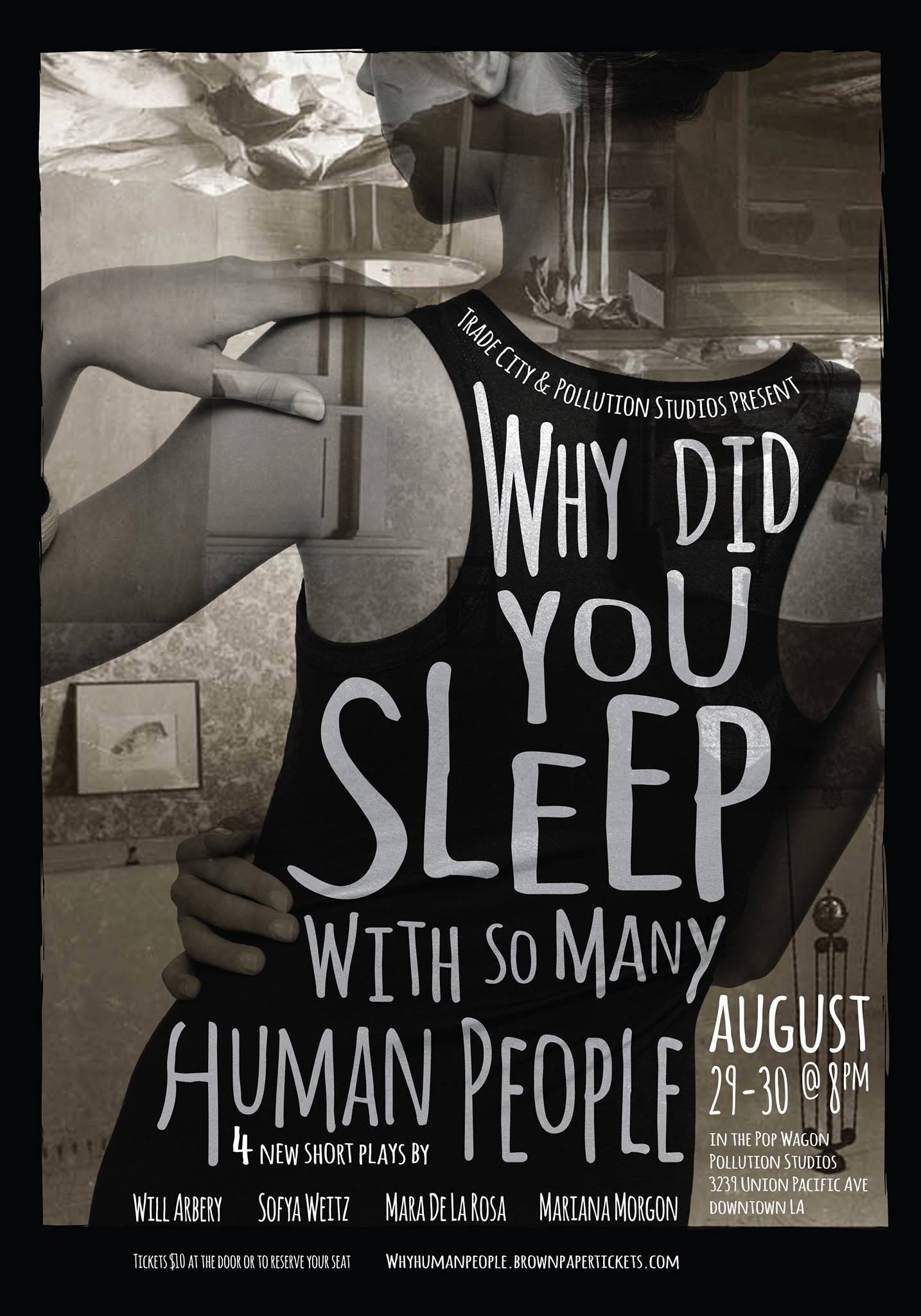 Some young, wild, and provocative playwrights have gotten together to share some new one-acts that explore why we love what we love. It's a one night stand with talking beds, gigolo apes and a guy named Elvis.
Here's the lineup:
UDU
written by Will Arbery • directed by Sofya Weitz
An elderly monkey prostitute meets the client who may be the death of him.
Featuring: Juan Amador, Jenn Kirk & Mariana Morgon
THEY WERE SO SWEET
written by Sofya Weitz • directed by Will Arbery
A musician named Elvis invites a young girl with a baby to come stay with him and his wife.
Featuring: Jake Weary, Lola Kelly & Robyn Littleworth
THE BED
written & directed by Mara De La Rosa
A man on his death bed is consoled by his death bed.
Featuring: McCready Baker & Ted Jonas
WE DO NOT SEGREGATE
written & directed by Mariana Morgon
In the future, a young man tries to come to terms with the fact that his lover is sexually attracted to corners.
Featuring: Kestrel Leah, Julian Evens & Whitney Mongomery
Costume design by Josh La Cour
Scenic design by Naomi Kasahara Hamill
---
August 29-30th at 8PM
Pollution Studios
1531 Grande Vista Ave (North Lot)
Downtown Los Angeles
Street Parking on Pico.
Tickets are $10 at the door or to reserve your spot/pay with a credit card:
whyhumanpeople.brownpapertickets.com