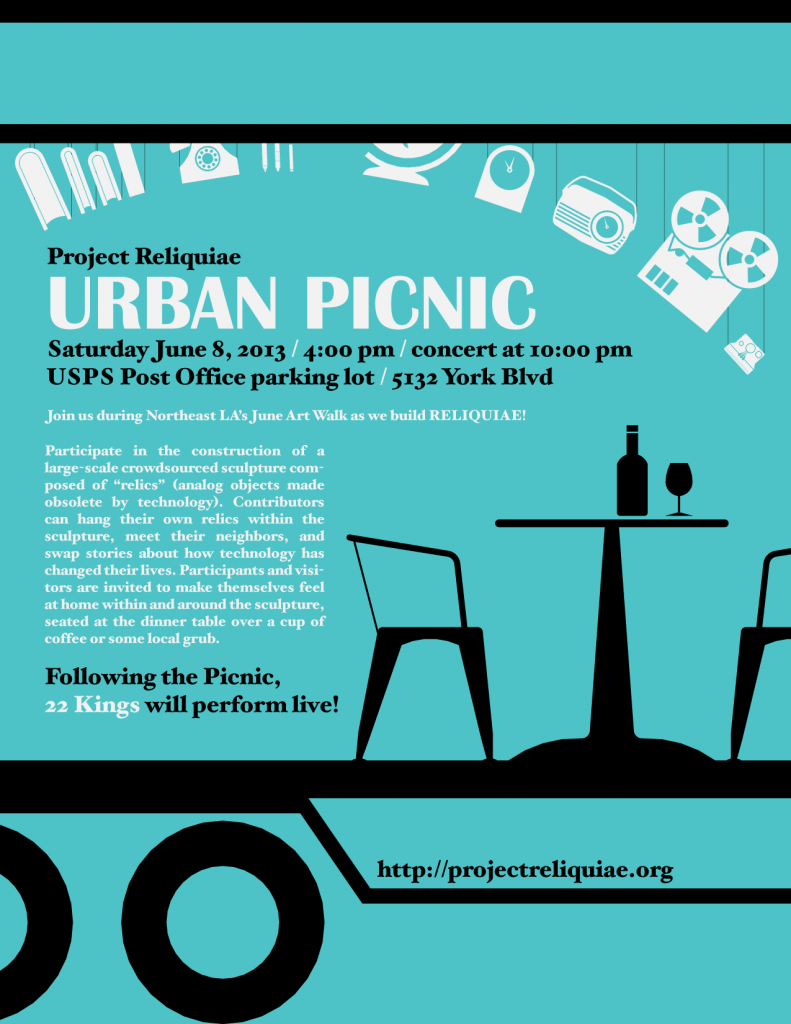 Join us during Northeast LA's June Art Walk as we build RELIQUIAE!
Contributors will have the opportunity to hang their own relics within the sculpture. They can meet their neighbors and swap stories about how technology has changed their lives. KSWICK will invite participants and visitors to make themselves feel at home within and around the sculpture, seated at the dinner table over a cup of coffee or some local grub.
Following the Picnic, independent duo 22 Kings will perform live from within the sculpture!
There's still time to submit your relics from the analog age via project drop-boxes distributed throughout northeastern Los Angeles.